About us
As a law firm, we are proud of our reputation of working to the highest international standards with an unmatched understanding of local nuances. For over a decade, we have built a reputation for our foresight and commitment towards bringing original solutions to our clients' most complex legal and commercial challenges. Our goal is to carry this legacy forward by standing up for our clients' best interests, further establishing ourselves as a fresh and inclusive environment where the brightest minds can flourish.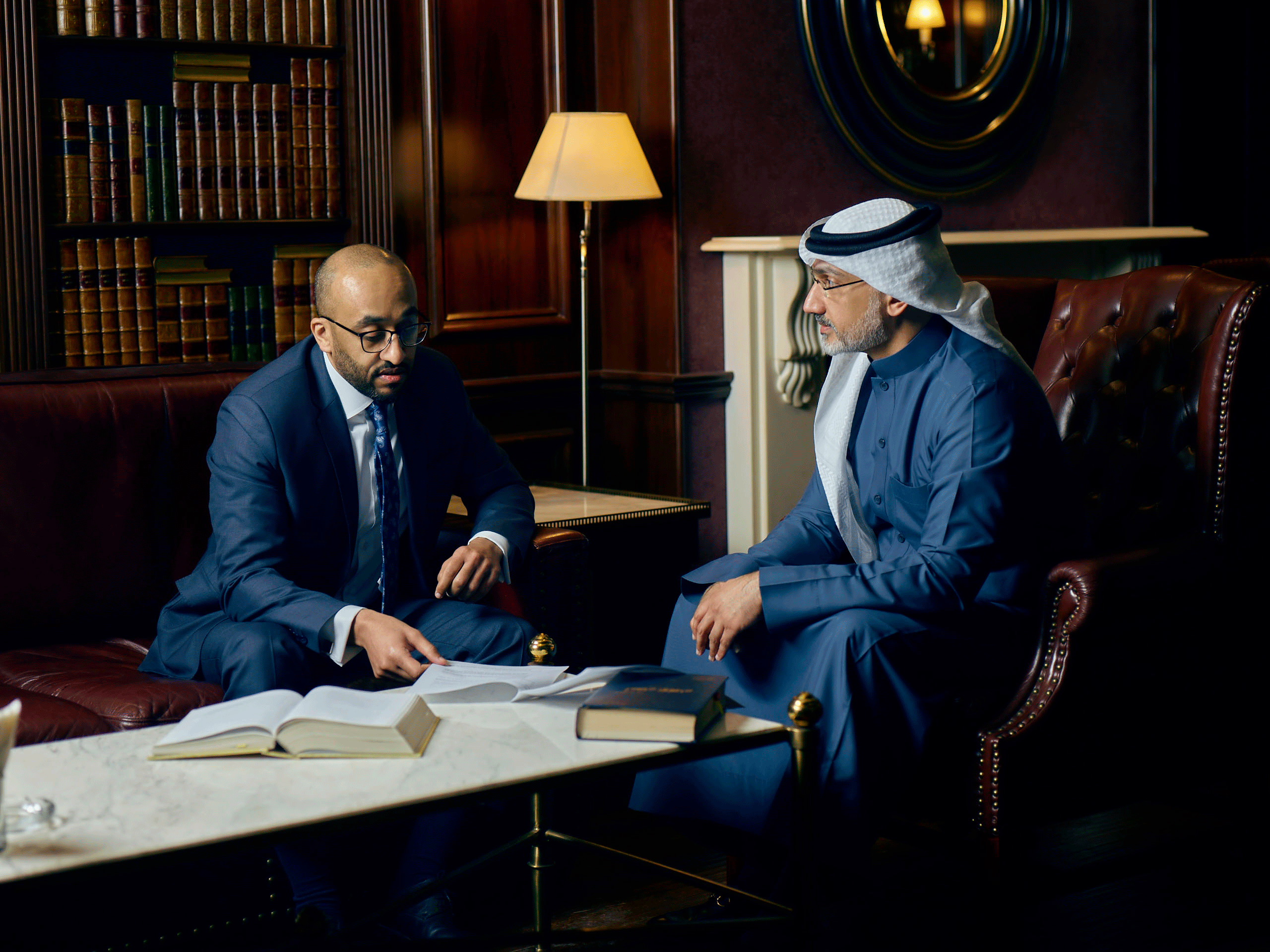 Ambitious
industry-leaders
Whether you are a local company looking for guidance, or an international corporation seeking to either set up in Bahrain or gain local expertise, you can be assured we will provide you with direct and effective advice to ensure the most positive legal outcomes. We look forward to discussing your situation with you.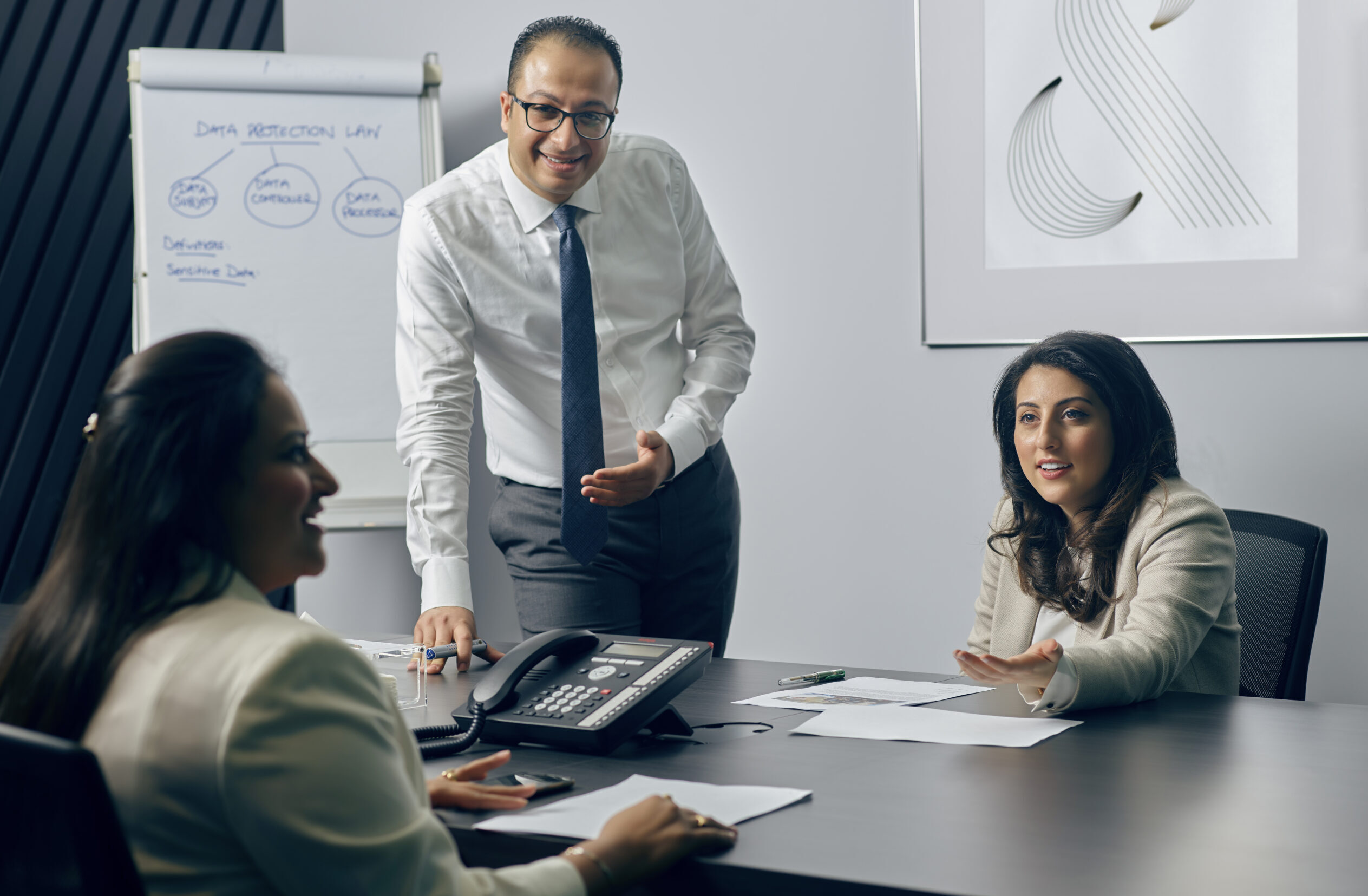 Dynamic
professional counsel
Our clients benefit from our extensive knowledge and experience in the legal industry; with a proven track record in the corporate and commercial spectrum. We understand the challenges our clients face and design effective, bespoke client-driven solutions to optimise and support their strategic growth.
Our Values
Certain core values have influenced our attitude since establishment. What makes the difference is that every member of our team shares these same values and beliefs, which ensure the culture and character of our firm is clearly defined by how we behave and make our decisions.
We Are

Honourable

Our commitment goes beyond effectiveness and hard work. It is not just about getting the job done but also doing the right thing, even when no one is watching. We are honest and never compromise on our principles.
We Are

Intelligent

We combine technical superiority with systematic and well-researched logic. We focus on solutions. That is why we constantly boost our knowledge and sharpen our technical tools.
We Are

Bold

Working at Raees + Co requires a willingness to win. Our competitive spirit drives us in everything we do. We ensure braveness in all our strategies and solutions. We are determined to win and never give up in our quest for success.
Our People
The team of lawyers at Raees + Co are enthusiastic, committed people who relish the challenges and opportunities they encounter every day. Their expertise and dedication to each and every case is unmatched.
"Gulf Hotels Group (GHG) has trusted Raees + Co's legal counsel for the past six years. During our association, R + C has always provided us with reliable and professional advice and represented the company on numerous, diverse legal matters.
The R + C team are competent & knowledgeable with high levels of work ethic and attention to detail. We do not hesitate in recommending their services."
Garfield Jones
CEO, Gulf Hotels Group
"Raees + Co has been advising and supporting Indra and the developments of its operations in the country since our establishment in Bahrain in 2012. For our corporation, with headquarters in Madrid, trust and professionalism have made Raees + Co's team our strategic legal partner in country."
Jose Cubelos
VP Middle East, Indra
"Raees + Co is a progressive, approachable and proactive team that understands the demands of the banking sector and facilitate finding commercially-minded, viable solutions for difficult legal issues."
Omar Al Ansari
Legal Counsel and Group Head of Governance, GIB
"Raees + Co has proven to be home to an extremely dedicated, experienced and dependable team. With an emphasis on client care, they are results-driven when providing focused and strategic advice and representation. We are grateful for their promptness and attention when specific pressing cases require immediate response."
Aislinn Cote
Compliance Officer, Aradous
"We are immensely thankful to Raees + Co for the services rendered by the firm. The blend of professionalism and friendly advisory is delightfully serendipitous as we continue to treasure the long and satisfying relationship with the entire team."
Kaushik Karmakar
VP (Corporate Banking), State Bank of India